Civic & Community, Covid-19
Families, Homeless, Immigrants, Refugees or Ethnic Groups, Low-income communities
Caring for People,Counseling,Mentoring/Youth Development
Age Minimum (with Adult): 18+, Minimum Age:25+
Mentor for a Second Chance
Mentoring Ex-Offenders

Through mentoring your expertise helps create a positive influence on someone in need. Our mentors need to be non-judgmental empathetic and open to diversity. The community of adults which we serve often struggle with re-entry and need a mentor's guidance to get through this difficult time. You will be given training and support to aid you efforts in their revival. In this twelve month span you will meet with your mentee for six hours a month. Our results show this time together matters. When we pair mentors with these people we have shown a high success rate of ex-offenders not violating their parole staying employed and ultimately not going back to prison.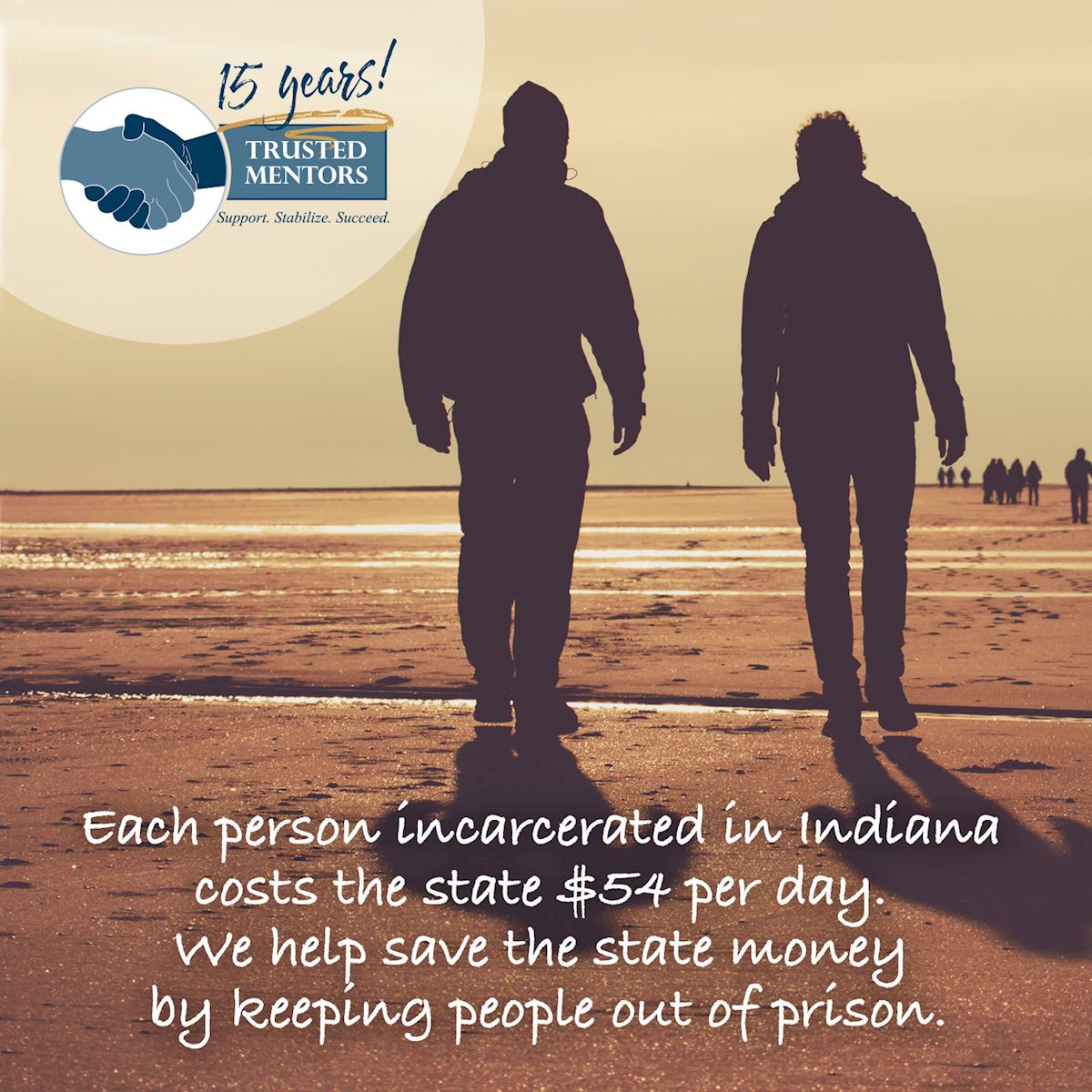 Since 2003, Trusted Mentors has maintained an 86% average in helping people remain housed; and an 82% average in helping mentees not return to prison. Plus there will be opportunities for you to attend engaging workshops and fundraisers where you will be able to meet other volunteers like yourself. How can you find out more? If you are interested fill out a volunteer application at www.trustedmentors.org email us at Info@trustedmentors.org or call us at 317-985-5041.We are currently training mentors virtually to match with a mentee when health conditions allow face-to-face meetings.Find us on Facebook:https://www.facebook.com/trustedmentorsinc
Support. Stabilize. Suceed.
Please wait...
Log in or Register
In order to register for this opportunity you must log in to an existing account or register to create a new account.
Signup with team
This link allows you to participate in this opportunity with a team. When you click on the link you will have the option to:
Choose an existing team you're already a member or captain of, or
Create a new team to sign up.
Signup Questions
Please respond to the following questions in order to signup for this opportunity:
Please wait...
E-mail