Opportunity Details
Refresh and Rejuvenate Lutherwood and Pando campuses
Ou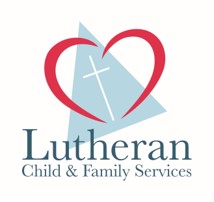 r project involves refreshing our Lutherwood and Pando campuses by freshening our landscaping (pulling weeds, planting flowers, picking up sticks, etc.) and rejuvenating the exterior by washing windows, fence painting, and other tasks to make the campuses shine and promote an environment of hope and healing for our youth and families. This is a great opportunity for organizations that want to do a team project, or for families that want to give back to their community.

This opportunity is primarily outdoors (some adjustments may be made for inside tasks if the weather is inclement) - so please dress in your gardening and outdoor work attire. Need service hours for national honor society or other clubs/activities? We are happy to provide opportunities for youth groups looking to serve!

Serving the community since 1883, Lutheran Child and Family Services (LCFS) provides residential and community-based services to youth and families. Our main campus includes Lutherwood, a residential treatment program for youth. Youth served include those who have experienced abuse and/or neglect, survivors of human trafficking, youth needing a temporary safe place (Emergency Shelter), and young people with mental health challenges. We also operate Pando Aspen Grove of Community Heights (Pando) Permanent Supportive Housing program serving young adults (18-24) who have experienced homelessness. (Pando is located across the street from our main campus.

Our mission statement, ""Engaging and Empowering Families and Community with Love, Compassion, Faith, and Support"", guides us to meet children, young adults, and families where they are, and help them find pathways and supports to achieving their goals.

Want to make a personal connection with our clients? We also have long term roles serving in our Bridges to Opportunity program at Pando for adults who wish to make a difference in the lives of our tenants, as well as many opportunities to help those experiencing food insecurity through our Sharing Place Food Pantry. Contact us at volunteers@lutheranfamily.org for more information!"
Families, Low-income communities, Youth, Marion County
Age Minimum (with Adult): 10+, Minimum Age:18+
Please wait...
Log in or Register
In order to register for this opportunity you must log in to an existing account or register to create a new account.
Signup with team
This link allows you to participate in this opportunity with a team. When you click on the link you will have the option to:
Choose an existing team you're already a member or captain of, or
Create a new team to sign up.
Signup Questions
Please respond to the following questions in order to signup for this opportunity:
Please wait...
E-mail