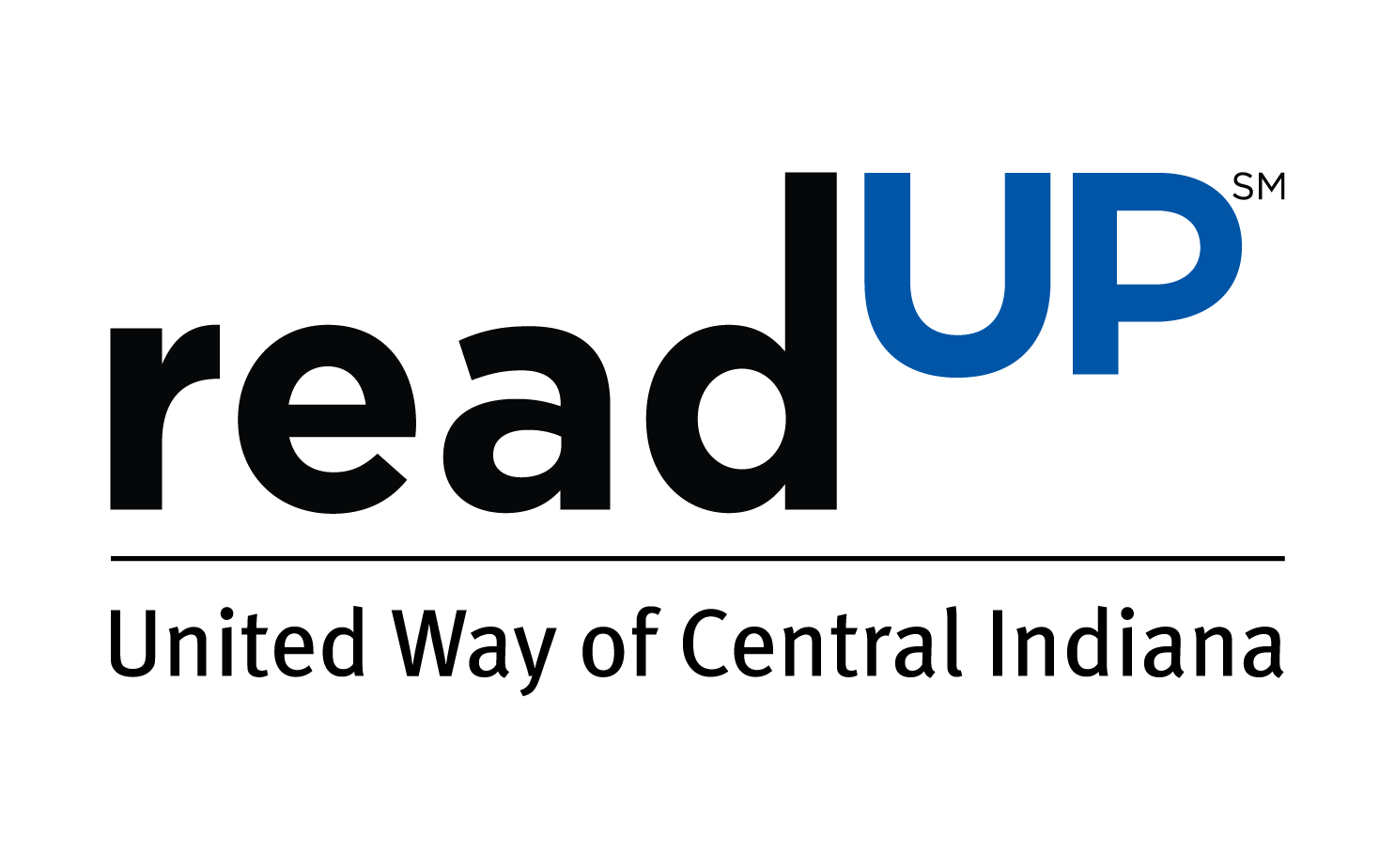 For 15 years, United Way of Central Indiana has successfully implemented its grade-level reading program, ReadUP. ReadUP connects volunteers with local schools, where they read with two 3rd grade students for 30 minutes every week, helping kids get on track - and stay on track - with grade-level literacy.
We know that children who read at or above grade-level are more likely to succeed in school and in life. Students can achieve this through the support of their ReadUP volunteer. They also grow in confidence and find an appreciation for reading with the help of our dedicated volunteers.
Last year, over 278 ReadUP volunteers assisted more than 275 students across 23 Central Indiana schools. This in person volunteer-delivered literacy program employs a structured methodology to assist struggling 3rd grade readers with improving phonics, vocabulary, fluency, and comprehension. On average, ReadUP students are 12-18 months behind in their reading abilities at the beginning of the academic year.

For the upcoming 2022 - 2023 school year, ReadUP will be in 22 different schools and 7 counties.
(Boone, Hamilton, Hancock, Hendricks, Marion, Morgan and Putnam)

If you have any questions, please reach out to the United Way education team at educationvolunteer@uwci.org
Registration Now Open!
COVID-19 GUIDELINES:
United Way of Central Indiana acknowledges that federal, state, local governments and organizations have specific guidelines regarding COVID-19. As program partners, United Way will recognize and follow those rules and guidelines set forth by the institutions (schools, community-based organizations, etc.).
We ask that all volunteers be flexible and understanding as guidelines may change at any time.
In the section below, find a school near you by sorting each column or refining
your search on the left by choosing a county in the "Who to Serve" dropdown.
Have a school in mind? Search by keyword here.